THE BEST SPORTS CARDS SEARCH IN THE UNIVERSE!.
FOR DETAILS ON PRODUCTS PLEASE VIEW OUR PRODUCTS PAGE.
TO PURCHASE
UNIVERSAL TREASURES PRODUCTS PLEASE VISIT ONE OF OUR DISTRIBUTOR'S

WELCOME TO UNIVERSAL TREASURES SPORTS CARDS!
​
We are the number 1 Sports Card Chase Box
​ Manufacture in the World!
​

At Universal Treasures Sports Cards we strive to be
​ first in customer satisfaction by giving our customers the
​ best Vintage Sports cards,& pack search experience ever!
​
​It is our goal to keep producing quality product that has
​ more Vintage Sports Cards than our Competitors.
Let us know what you would like to see in our
​new product for 2017
​
If you have an Idea for our future product send us an email​​
​

Find 1 or 2 of the Mickey Mantle 1952 topps Rookie Cards.
Two 1952 topps sets randomly inserted into these Universal Treasures Packs, That's 2 of each player fron the 1952 topps set!
​
Plus thousands of sets from 1953 - 1983 randomly inserted into these Universal Treasures Baseball Card Packs​​.
Each Box is Individually Numbered​
Limited only 25,000 Boxes Produced!​
Find this 1952 Christmas Rack Pack with Mickey Mantle's 1952 topps Rookie on top!


Only 400 Boxes Produced!​
Click on Images below
for Larger Pictures​
​Universal Treasures Limited Edition Baseball Box, Only 1,000 Boxes
(1) Original 1952 Topps Graded Card, (1) 1980 topps pack, (1) hall of fame autograph or relic card and (16) Modern Era Packs per box.


Suggested Retail Price $159.00
Click on picture to get the wholesale price


Note:
This products Redemption for the 1952 topps pack has been extended to July 31st 2018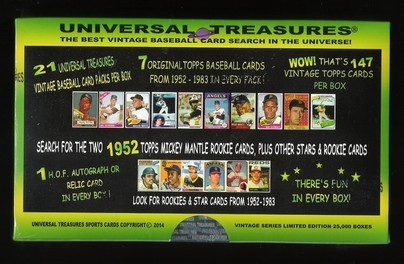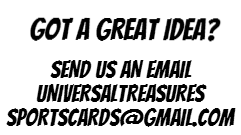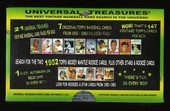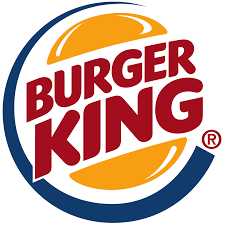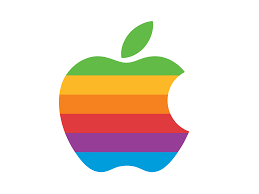 jj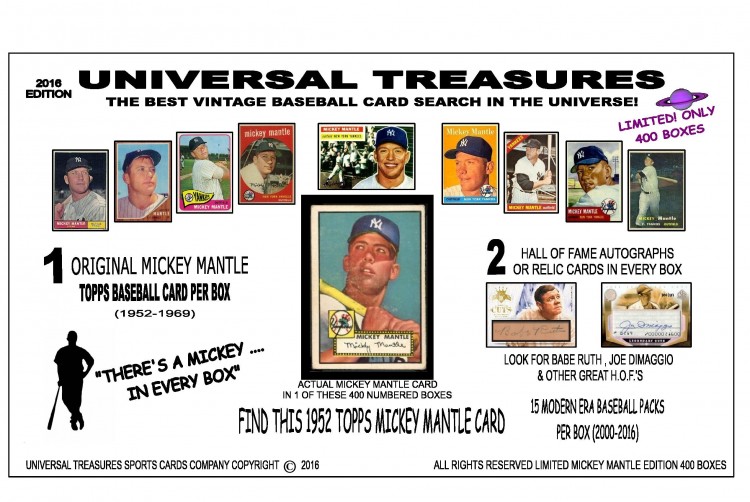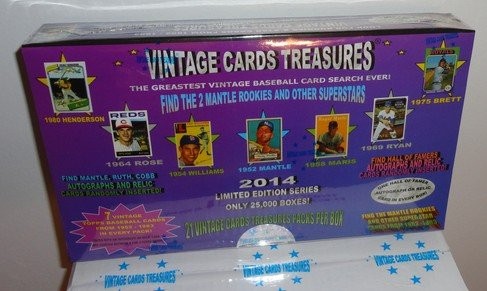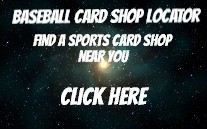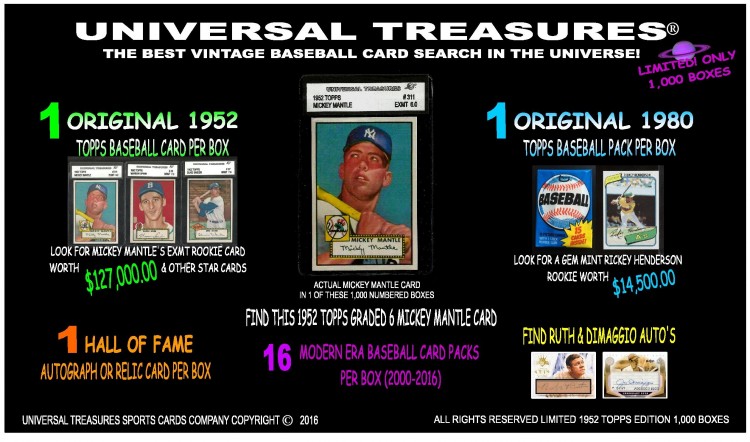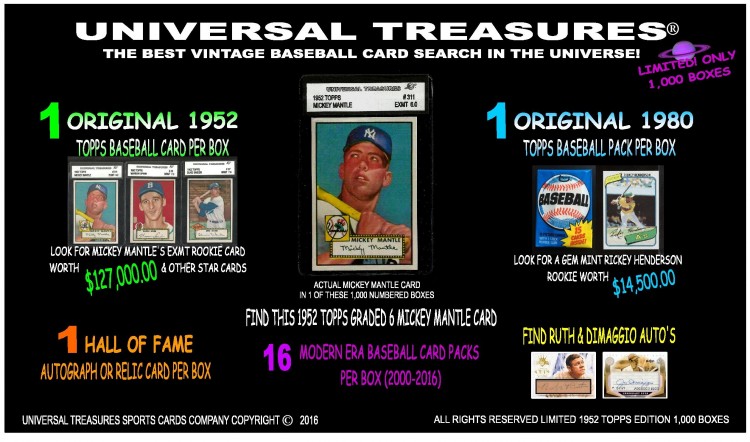 ( 1 ) 1952 Christmas Pack in every Box!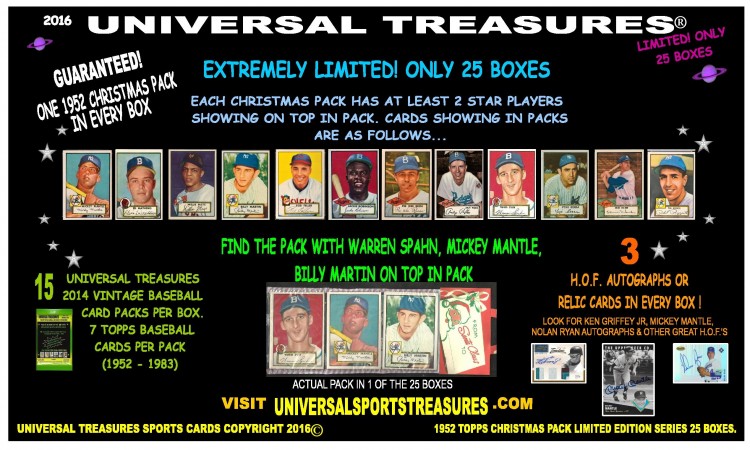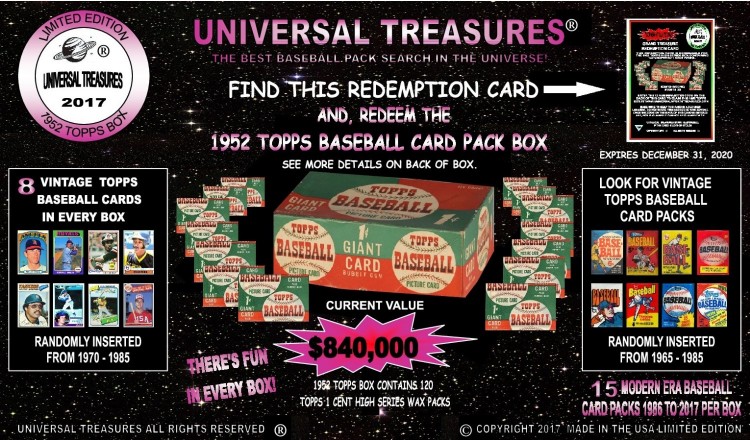 UNIVERSAL TREASURES BIGGEST GIVE AWAY EVER!
A 1952 TOPPS WAX BOX WITH 120 UNOPENED ONE CENT WAX PACKS.
THIS BOX HAS A CURRENT VALUE OF $840,000

CLICK BELOW TO CLAIM
THE 1952 TOPPS BOX


FIND THE 1952 TOPPS BOX
REDEMPTION CARD

ONLY 25 BOXES PRODUCED!
FIND THE 1952 TOPPS CHRISTMAS PACK WITH MICKEY MANTLES ROOKIE ON TOP IN PACK!
EACH BOX CONTAINS ONE 1952 TOPPS CHRISTMAS PACK, 3 AUTO OR GAME USED CARDS OF H.O.F.'S AND 15 UNIVERSAL TREASURES 2014 PACKS